If writing a book seems too big a commitment at the moment, what about just doing a case study?  A case study stands on its own, but could also end up being part of any book you might eventually write.  The nice thing about the case study is that it's nicely bounded—you just have to tell what happened starting at the beginning and telling the story through to the end.
Case studies also have the merit of being real.  A good case study doesn't need to rely on profound theoretical insights or novel frameworks; we all love and can learn from a good story.  Furthermore it's a good chance to practice articulating your ideas and can be re-purposed into an article or speech.

Pitfalls
If you had any sense of unease at the thought of writing a case study it is probably because you have read bad case studies in the past. There are many ways to be bad, but they all boil down to the story not being credible. I've seen cases where cases about minor consulting interventions were credited with the 1990s turnaround of IBM. I've seen cases where the simple linearity of the story doesn't ring true. Worst of all is reading cases where you know something about the organization and think "It wasn't like that at all!"

So the most critical thing in a case study is that it has to be thoroughly truthful. Aim for that, rather than aiming for something that flatters your work, and people will be interested in the story.

Why it's difficult to tell the truth
As artists have long known, in human affairs there is never just one truth.  Furthermore, in real life there is seldom a clear beginning and rarely a definitive end. Reality is a tangle of causes, outcomes and perspectives and even for stories where we were a leading character we may only know a small part of the whole tale.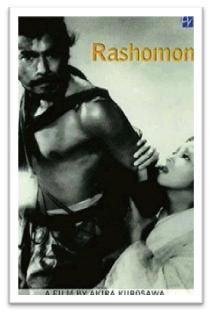 This should not be cause for discouragement, but it should serve warning that telling the story of your case study will require some research into other perspectives, some artistic decisions on  how to tell the tale and a good deal of humility.

Managers can handle complexity in a story, they understand that things get messy and go off course, don't feel you to dumb down the case to drive home your own conclusion.

Some Recommendations
You will have to simplify reality to tell any kind of coherent story, but let the reader know you are aware of what you are doing. Give enough context so that the reader has a perspective on how your story fits in with the other things going on in the organization at the time.
Talk to as many people as possible who were involved in the case to broaden your own perspective. If there are disagreements about what happened or why, then include that as part of the commentary. You don't need to be the omniscient narrator, you can just tell the story from the viewpoint of a well-informed participant.

Co-writing the story with one or more of the key managers involved will add breadth and credibility to the case.

Pay attention to the missteps in the journey. After the fact we like to tell straightforward stories about how we analysed the situation, identified gaps and implemented processes to address those gaps leading to a remarkable ROI. In reality, we wander about trying to make sense of the situation, make foolish mistakes, run into unforeseen barriers, fail at some things, and succeed on others.  Try to include some of these meanderings in the story; the missteps are usually the most enlightening part.

How to get started
Pick a case you know very well and then approach the organization involved and see if they will participate. Let them know that this is not meant to be a puff piece but a serious contribution to the management literature (but that of course you'll let them OK the draft before anything is published).
It's not essential to get formal agreement from the client, you can always write a case about an anonymous organization, but it clearly better to do so.

Next it's a good idea to review your emails to remind yourself of the chronology of what happened.  After that you have the relatively easy step of interviewing participants to get their memories of what happened and why.

Then the writing begins and this is relatively easy because you simply start at the beginning and work through to the end. Don't worry too much if your first pass is a bit messy, once you've got it out on paper a second pass will be much more coherent.  Consider getting assistance from a professional writer if the writing step is a barrier to getting the case study completed.