Wilfred Brown and Elliott Jaques spoke and wrote about their original concept breakthroughs as "The Glacier Project".
Then Jaques writing alone called his approach Stratified Systems Theory.


Jaques's colleagues at BIOSS (Brunel Institute of Organizational and Social Studies) adapted these concepts and called their approaches The Work Levels Approach and The Matrix of Working Relationships. At a later stage in his theoretical work, Jaques renamed his now more complete management system Requisite Organization.


Subsequently, various colleagues Jaques mentored created their own copyrighted names for their own derivative approaches, Accountability Leadership, Accountability Based Organization Design, Accountability Based Management, Organization Design, etc.
Some practitioners credit Jaques and some do not.
Third-generation practitioners with some adaptation call their work DMA, Decision Making Accountability, The Integrated Model, amongst others.
A large number of practitioners use the methods without naming them at all.


We have evidence that these methods were introduced to GE in the early 1970s and again in the 1980s and that they became part of GE's five-level business units and their talent pool management and broad banding systems, yet key people in the company are unaware of the original source of these ideas: the DNA lives without recognition.

A number of companies describe these same levels of work and accountability concepts as their own management system when communicating with employees and stakeholders: The Roche Management System, The Novus Management System, The Tembec Management System, et. al. Some credit Jaques, some do not.
How hard must our audiences work to connect the dots? -- to see that these variously named efforts are essentially the same?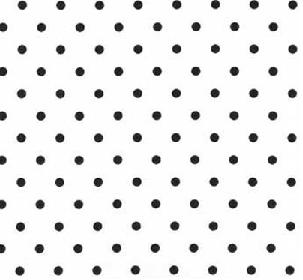 So some observers say that levels-and-accountability-based organization design (Brown's and Jaques's work) is dying. They read the business press and no longer see articles about Elliott Jaques or organizations using these concepts. They may read the best selling book on talent management,

The Leadership Pipeline: How to Build the Leadership Powered Company

by Ram Charan et al, but can't connect the dots to see that the described system represents the living spirit of Brown's and Jaques's Glacier Project in GE, one of the world's most admired corporations. The same DNA lives largely unrecognized in Unilever, Shell, and Tesco.


Some of us in the Society hypothesize that major applications of the work are unseen like the base of an iceberg.
While Six-Sigma has a copyrighted training system to produce its famous black belts, with regard to the levels-and-accountability work, a chain of events and market forces have led to various copyrighted names to describe essentially similar work. As a result we find ourselves in a market place with no single flag or brand to help managers recognize the work we do, connect the dots and appreciate the work's extent and importance.
Raising our own consciousness first, then others'
At incorporation, our Society considered taking the name, Global Requisite Organization. However, as requisite organization was the title of a copyrighted book, we registered ourselves as the Global Organization Design Society.
The scope of Ken Craddock's

Requisite Organization Annotated Bibliography

surprised Elliott Jaques and all of us all with the extent of research, writing and application over the years.
The Society's seven years of video interviews, conferences, and publications documenting the work have provided further foundation, confidence and connectedness among us.
We must now look to explore what we can do to strengthen our individual and collective messaging to tell the world about this important work.
Your comments on the options you see before us are most welcome!