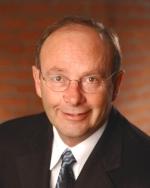 Rich Morgan is co-founder of COREinternational inc., a business dedicated to helping executives plan, design, and manage their organizations for outstanding performance. Rich has over 20 years' experience in line, staff, and consulting roles. He has an extensive background in human resource management, change management, and organization restructuring.

Prior to consulting he held various management roles with Bank of Montreal and Canadian Tire. His last position was Vice President of Human Resources for Canadian Tire Acceptance Ltd. His facilitative approach consistently gains commitment to change initiatives that produce results and are integrated to the business strategy, structure and culture.

Below is a listing of some recent assignments...
Restructured, from top to bottom, a 5000-employee cable company using a cascading process to align and group the work with specific work level accountabilities.
Helped a start up-company carve out a significant niche in the financial services sector, providing support for strategy development, organizational design, and human resource practices implementation.
Designed compensation systems for several organizations using broad pay bands linked to the organizational structure, and introduced variable pay components linked to individual and company performance.
Introduced and facilitated managerial and cross-functional accountability mapping to significantly improve team working, role clarity, productivity and morale.
Implemented a unique job design/job evaluation methodology linked to the annual business plan, which was executed by line managers in relation to their business needs.
Facilitated the integration of two corporate mergers in terms of the cultural, structural and human resource practices issues.
Degrees and certifications
BA - Economics - University of Western Ontario, London, Ontario, Canada 1975