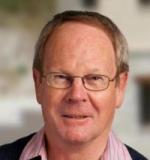 Biography
Richard Sale is the Managing Director of EDAC, the Internet-based Executive Development Assessment Centre. EDAC offers advanced computerised assessments globally via the Internet in support of corporate and consultancy HR practitioners interested in the identification of potential and the development of individuals.

Working with its strategic partners Bioss International, EDAC has developed and refined a suite of computerised assessments covering psychometrics, capability and potential (with the MCPA), and performance. The EDAC methodology is based on the separation of the assessment process from feedback, using the Internet to facilitate the former, but maintaining the traditional face-to-face delivery of the latter. This rigorous discipline offers an ethical, professionally sound and cost-effective approach to executive assessment.

Richard has a military background, having served for 30 years in the British Army as an infantry commander, in a milieu where effective leadership and the ability to handle complexity and uncertainty are of the utmost importance, and where the indications of failure are unambiguous and often painful.

Educated in the UK, he completed the usual progression of military training, including attendance at the Canadian Forces Command and Staff College in Toronto in 1979/80. Shortly before taking early retirement in 1995 from a One Star (Brigadier General) appointment, he completed a Master of Defence Administration degree (MBA equivalent) at Cranfield University/Royal Military College of Science in the UK.

He and his wife Alison (an EDAC Director and IT specialist) live on the island of Cyprus.
Degrees and cert
Graduate - Canadian Forces Command and Staff College, 1980
Master of Defence Administration - Cranfield University, UK, 1990
Occupational Testing Certificate - British Psychological Society, 1993