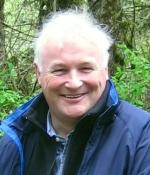 Peter Tuddenham is President of Connect230 an online learning services company, and Executive Director of the College of Exploration.

Connect230 provides a variety of custom online learning and meeting services and consultancy to government, education and business. The company offers ubiquitous networked collaborative learning environments. The solutions range from e-learning on mobile devices to collaborative learning platforms that include synchronized video and PowerPoint's, live and on demand webcasting and real-time webconferencing.

The College of Exploration (Founded 1991) is a global network of learners focusing on leadership, the environment and technology. Specific programs have focused on global climate change, ocean exploration, and space topics in cooperation with, and finding from, NASA, NOAA, NSF, National Geographic and the UK Natural Environment Research Council and UK National Oceanography Centre.

Peter was introduced to the work of Elliott Jaques and Gillian Stamp while working at Allen Corporation in Virginia on a 5 year Executive Development with Technology research project funded by the US Army Research Institute and as guest faculty at the US Army War College (1986-1990). He has experience as an Army Officer in the British Army, as a recruitment and compensation analyst as a civilian in the US Army and at Coors Brewing Company, and has served as a Strategic Issues Manager for Arizona Public Service and an organizational consultant to Mountain Bell.

He has a BSc in Business from Regis University in Denver Colorado, has studied Systems Design at the Saybrook Institute in San Francisco, and was commissioned as a 2nd Lieutenant after attending the Royal Military Academy Sandhurst.
Degrees and certifications
BSc - Business - Regis University, Denver, Colorado, United States