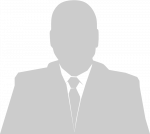 Biography
Since founding Management Matters in 1997, Morley has helped senior executives build high-performance organizations in a variety of industries, including financial services, retail, power utilities, and information technology, as well as in government and the not-for-profit sector. In addition to extensive experience as a management consultant, Morley has also worked as a corporate executive and power systems engineer. He has consulted across Canada, in the U.S., and in the Pacific Rim.

Morley holds an M.A.Sc. in management sciences (operations research and organizational behavior) from the University of Waterloo, a B.Sc. in electrical engineering from Queen's University, and a B.Sc. in mathematics and philosophy from the University of Toronto. He is a registered professional engineer in the province of Ontario. He is also Chair of the Board of the North York Harvest Food Bank, and a past Vice-Chair of the Board of the Toronto Children's Chorus.

Source: Management Matters Inc.