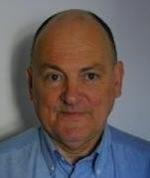 Biography
Lic. Aguirre was graduated in Psychology (Licenciado en Psicología) at Universidad Católica Argentina in 1968. In the same year he took his first professional job as a Personnel Selection Specialist. Simultaneously, he was appointed Assistant Professor of Psychoanalysis in the Universidad Católica Argentina. As a way of integrating Work & Organizational Psychology with Psychoanalysis, he became deeply interested in the works of Prof. Elliott Jaques. By 1970 he organized an open course on time span, with assistance of specialists from several companies. The notes from this course are now available in GlobalOR site.

He completed a psychoanalytic training at the CIPEA Psychoanalytic School, directed by Dr. Julio Granel, full member of APA / IPA.

Previously to 1980, he worked as a human resources specialist in personnel selection, job evaluation, and personnel development, at several companies: ITT-Compañía Standard Electric Argentina, Unilever, Dalmine (now Tenaris); and as Personnel Manager, at Banco Comercial del Norte. Since 1980, he is working as business consultant, university professor, and psychoanalyst. He has founded in 1995, together with Beatriz Ciocca, Ciocca & Aguirre.
Degrees and cert
Licenciado en Psicología – Universidad Católica Argentina, Buenos Aires, 1968.
Psicólogo Matrícula N° 12.123 – Ministerio de Salud y Acción Social