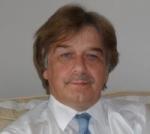 Biography
A successful Transformational Leader, who has maintained a high-quality performance record over 14 years as an English National Health Service, (NHS), Chief Executive, and has recent positive experience in Civil Society and Consultancy. A practitioner of values-based and systematic management that delivers excellent patient/client/beneficiary-centered service.
John delivered 'Three-Star' or top performing status for both Sherwood Forest Hospitals and Bromley Hospitals NHS Trusts. Has worked effectively in Primary/Community Care, Learning Disability, Mental Health and Hospital-Based Services. John utilised Levels of Work thinking, together with frameworks and ideas from Dr. Warren Kinston's Taxonomy of Human Elements in Endeavour, (THEE), to transform three poor-performing Hospital Trusts into top performing/much improved organisations.
He is currently the Chairman of the Board of Directors/Trustees and Company Secretary of the Primrose Centre Ltd, a charity that provides emotional and psychological support for breast-cancer sufferers in Bromley and surrounding areas, London. John also founded Sys-Man Ltd, a management consultancy business that has worked effectively in the Private and Civil Society Sectors.
Married to Susan, he also has twin daughters Jane and Claire. John has keen interests in politics, sport and developing his guitar playing, and is an active member of Amnesty International, Greenpeace and Oxfam. 
Degrees and cert
Associate Member of the Institute of Chartered Secretaries and Administrators.