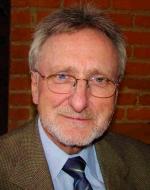 Paul Tremlett is President and a co-founder of COREinternational inc, a management consulting business dedicated to helping executives plan, design, and manage their organizations for outstanding performance. He has an extensive background in complex organization change management, strategic planning, organization restructuring and management education and training. Prior to consulting he held various management roles with Imperial Oil Limited and Xerox in sales, marketing, operations, training, and organization development.

Paul focuses particularly on organization design and redesign. He has helped more than two dozen public and private sector organizations align their work system to more effectively achieve strategic and operational goals, and has provided services in management, organization, and human resources development and effectiveness.

Paul has also designed and facilitated numerous management education, team development, consulting skills, and change management programs.
Degrees and certifications
BComm - University of Alberta, Canada
MSc - Organization Behaviour - The American University, Washington DC, United States