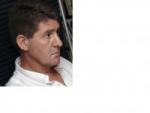 Schein Transition Advisors
BA in Sociology, Buenos Aires University. PhD in Sociology, Catholic University, Buenos Aires. Trained in Switzerland, Germany, Spain and UK.
More than 25 years working in human resources in Oil & Gas, Electronic, Chemical, Confectionery and Utilities industries.
Profesor for postgraduate activities in San Andrés University, Buenos Aires.