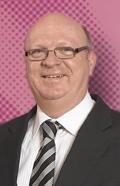 The Leadership Framework Pty Limited
Biography
Director of the Leadership Framework Pty Limited. 'The Leadership Framework' is a holistic and fully integrated model of principles and concepts for managing people. At the frameworks foundation is 'Requisite Organization'.
The Leadership Framework provides the platform for all business improvement initiatives whether they be to reduce costs or improve customer services. When implemented organisations have one model and one set of principles and practices to improve managerial leadership, implement business strategy, improve business processes, improve staff engagement, change culture manage talent and much more.
Peter has over 30 years experience in  human resources and has worked in a range of industries including utilities, engineering, manufacturing, investment, business equipment/IT and petroleum. He has held senior HR roles in organisations such as Sydney Water, Canon, Warman International and Caltex Oil.
Peter was also on the Board of Water Aid Australia for four years.
Peter has excelled in many areas won awards including
Women in Leadership - [email protected] Awards
Work life balance - [email protected] Awards
Best Graduate intake Program HR Leadership Awards
Best Change Management strategy - HR Leadership Awards
Entry Level Program (Finalist) - International Water Association - Professional Development Award
Best HR Strategic Plan - HR Leadership Awards
Best Talent Management Strategy - HR Leadership Awards
Best Employment Branding Strategy - HR Leadership Awards
Employer of Choice (over 1000 staff) - HR Leadership Awards
Best Recruitment and Retention Strategy (Highly Commended) - HR Leadership Awards
Published a book - 'Leading People - the 10 things successful managers know and do' in 2015
Degrees and cert
BA (Psych) from Macquarie University