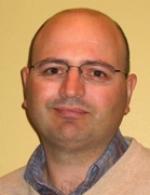 Justin Codreanu has a good consulting experience with a variety of organizations: business, public and not-for profit in the fields of human resource development, community development and project management. He has been implementing human resource assessment, design and implementation of performance management systems.

In the last 8 years he has been working in various project environments with international development companies in projects dedicated to reform of public administration.

Justin Codreanu has been exposed to requisite organization principles and he is interested being involved further efforts dedicated to spread of RO concepts and development of its methods.

He holds a BA in sociology and psychology from Bucharest University (Romania) and a diploma in Organizational Development from Georgetown University.
Degrees and certifications
BA - Sociology/Psychology - Bucharest University, Romania
Diploma - Organizational Development - Georgetown University, United States