Sabrena Mayhan (formerly Hamilton)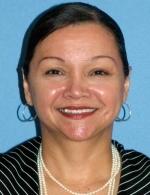 Sabrena Mayhan (formerly Hamilton)
Sabrena M. Hamilton is Head of Global Human Resources for a global animal health and nutrition company, Novus International, Inc. doing business in over 80 countries.

Sabrena has over 20 years experience in Human Resources and prior to joining Novus worked for MEMC (a former Monsanto company) in St. Louis and as Head of Personnel at Meridian House International in Washington, DC (a non-profit organization that worked with the National Council for International Visitors (NCIV).

Ms. Hamilton completed her bachelors at the University of MO with a business major and completed four courses towards the Wharton School Certified Employee Benefits and Compensation Specialists designation (CEBS) at UMSL.
Degrees and certifications
Bachelors - Business Major - University of MO, United States