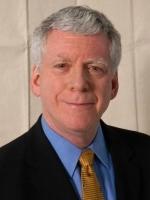 Terra Firma Management Consulting
Herb Koplowitz, PhD, is President of Terra Firma Management Consulting.

Terra Firma helps organizations develop the structure, staffing and leadership they require to build trust and reach their strategic goals.

Herb specializes in helping employees, managers and executives learn ways of talking and thinking about organizational issues that help them find more effective solutions to their problems.

His consulting has been grounded in Global Organization Design concepts since 1990.
Unique background in the RO community
His academic focus on
 

Human development especially Piaget's developmental theories which provided foundation for studying Jaques's stages of cognitive development throughout life
Kuhn's work on the structure of scientific paradigms which provided perspective at understanding the impact of Jaques's revolutionary concepts on the field of management.
Philosophy that provided background and perspective for working with Jaques's scientific method, his rigourous use of univocal definitions, and describing the levels of knowing related to Jaques's thinking
 

His love and talent for clear thinking and clear writing
Contribution to the Requisite Organization Field
His collegial discussions with Elliott Jaques

.
Contribution to the Global Organization Design Society
Founding member
Presenting and moderating at GO Society World Conferences
Designing and leading professional development workshops from 2003 to 2014
Authoring the GO Society's website frequently asked questions
Contact info:
Email:             [email protected]
Telephone:     +‭1 (416) 809-1686‬
Website:         http://www.tfmc.ca
Linkedin url:   https://www.linkedin.com/in/herb-koplowitz-5682571/

.
Degrees and certifications
BA - Mathematics and Philosophy - Cornell University, New York, United States
PhD - Psychology - University of Massachusetts, United States
Registered Psychologist - Ontario, Canada