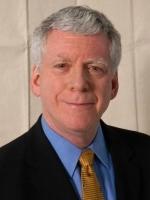 Terra Firma Management Consulting
Biography
Herb Koplowitz, PhD, is President of Terra Firma Management Consulting.

Terra Firma helps organizations develop the structure, staffing and leadership they require to build trust and reach their strategic goals.

Herb specializes in helping employees, managers and executives learn ways of talking and thinking about organizational issues that help them find more effective solutions to their problems.

His consulting has been grounded in Global Organization Design concepts since 1990.
Degrees and cert
BA - Mathematics and Philosophy - Cornell University, New York, United States
PhD - Psychology - University of Massachusetts, United States
Registered Psychologist - Ontario, Canada