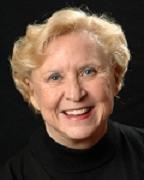 Requisite Organization Associates, Inc. Lee Cornell Associates
2016 Harbourside Drive, Suite 323Longboat Key FloridaUnited States 34228
Biography
Nancy Lee is president of Requisite Organization Associates, Inc, and Lee Cornell Associates, firms specializing in helping organizations understand and utilize effective structure, staffing and managerial practices. She has extensive experience as a corporate manager and as a consultant to senior management in the areas of organization design, human resource development, succession management, management education, marketing and information technology.

Clients with whom Ms. Lee has worked include: Aer Lingus, Amdahl, Australian Health Systems International, the Royal Bank of Canada, Bechtel, Chase Manhattan Bank, Citibank, Digital Equipment Corporation, the First National of Nebraska, Inc., Harvard Pilgrim Health Care, HDM, Inc., Hoffmann-La Roche, IBM, IATA, the International Center for Information Technology, the IRS, Kellogg's, MCI, Massachusetts Medical Society, Metropolitan Life, Norsk Hydro, Novus International, Ontario Hydro, Scudder Stevens, Tandem, TWA and the U.S. Treasury.

Ms. Lee began her career in the Human Resources Department of General Electric Corporation's Advanced Electronics Center. She next spent five years working in HR, Training, Advertising and Public Relations at Macy's New York and then became Marketing Manager for Wedgwood, the English china manufacturer. Ms. Lee managed a firm consulting in information technology for ten years and founded her own companies specializing in requisite organization consulting in 1993.

Doubleday and Ballantine Books have published Ms. Lee's book on management development, Targeting the Top. Her book entitled The Practice of Managerial Leadership was published in 2007 and is available from www.Xlibris.com.

Nancy Lee has been a speaker at major conventions such as the American Bar Association, American Institute of Banking, and the American Management Association addressing issues of organization structure and management practice. She has taught management courses throughout the U.S., the U.K. and Australia and at Simmons College in Boston and the Pacific Coast Banking School at the University of Washington in Seattle. She has been a resource participant at the Aspen Institute and a trustee of Russell Sage College.

She was graduated with honors from Cornell University where she was a National Scholar and was elected to Phi Kappa Phi. She attended the graduate School of Management at Boston University. Ms. Lee is listed in Who's Who in Finance and Industry, Who's Who in America and Who's Who in the World.
Degrees and cert
B.S. (cum laude) - Cornell University, New York, United States
Go Society Roles
Former GO Society Board member supporting the Society's professional development program.
International Advisor - United States (2005-present)