A Practitioner's Reflections 1st Edition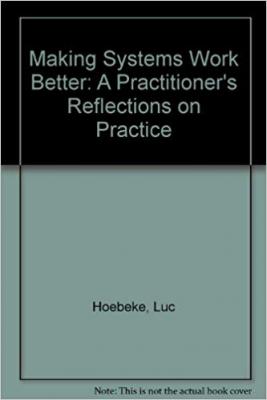 Author's profile:
Publisher
Wiley; 1 edition (April 1994)
Combines theory with practice to demonstrate how organizations work. Based on a non-hierarchical model of enterprises, it offers a framework in order to recognize the dynamics for successful organizations and to improve performances by highlighting and strengthening these dynamics.
Provides excellent guidance for managers, encouraging them to reflect on their own experiences to avoid the chaotic detail of constant change and to concentrate on their true strategic intentions.
You need to login first to see or download this section