A Guide to Building Constructive Working Relationships (The Leadership Framework Book 2)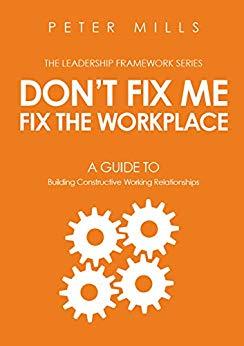 Author's profile:
Publisher
GOKO Publishing (January 8, 2017)
There are many books on improving working relationships however they are based in interpersonal skills. While acknowledging that interpersonal skills provide the 'social glue' for working relationships, this book identifies the working environment as the cause of most conflict at work. The book identifies the causes of workplace conflict and how to create the right working environment that enables constructive working relationships.
Interpersonal skills have limited value in a workplace and/or a working relationship which is otherwise flawed in its design or subject to ineffective leadership.
To have constructive working relationships requires an environment that both enables it and sustains it. This environment is created by:
Setting the expectations on how all employees are to work together
Providing effective organizational design
Clearly defining roles and role relationships
Providing effective systems of work
Developing interpersonal skills
Building strong manager-employee relationships
You need to login first to see or download this section