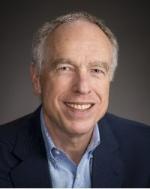 Ron Capelle is founder and principal of Capelle Associates since 1977.
Major expansions and innovations:
Unique set of experiences that shape his perspective:
Shared resources
1988-89  Journal articles
Ambachtsheer, Keith, Ronald G. Capelle, and Tom Scheibelhut, 1998, "Improving Pension Fund Performance," Financial Analysts Journal, Association for Investment Management and Research, CFA Institute, Charlottesville, VA, November/December, 54(6):15–20.  A study of 80 major pension funds focused on pension fund financial performance in relation to organization design.  Illustrated the powerful relationship between better organization design (requisite) and better bottom line financial results.  See A. Weiss 1999.  #  Rp.  Pro. 
Ambachtsheer, Keith P., and D. Don Ezra, 1998, Pension Fund Excellence: creating value for stockholders, Wiley, NY, NY, US, 238 p.  As the 1998 project and its findings unfold the project is also impacting organization design in the pension fund sector as a whole.  (The author claims this book rose from Ron's intervention.)  Jaques and Capelle not mentioned.  Nice quotes.  Clio os HD7105.4 .A58 1998.  NYPL SIBL - Ref  *R-SIBL HD7105.4 .A58.  MS.  Bk.  
Ambachtsheer, Keith P., Ronald G. Capelle, and Hubert Lum, 2007, "Trustee Competency," Pensions & Investments, Crain Comns., Chicago, IL, US, 6/11/2007, 35(12):18.  From 1995 to 2004, we found a statistically positive association between governance and performance.  NYPL & Clio online.  #  Rp.  Pro. 
Ambachtsheer, Keith, Ronald Capelle, and Hubert Lum, 2008, "The Pension Governance Deficit: Still With Us," Rotman International Journal of Pension Management, Toronto, ON., Can., 1(1):14-21.  As was the case in the 1998 investigation into the quality of pension fund governance, we found a positive correlation between governance quality and fund performance.  The selection processes for members were often haphazard.  Self-evaluation of board effectiveness was the exception, not the rule.  Weak oversight continues to lead to difficulties in sorting out competing financial interests of differing stakeholder groups, and results in organization dysfunction.  Examples are board micro-management, lack of delegation clarity between board and management responsibilities, and non-competitive compensation policies in pension funds.  Cited Ambachtsheer et al 1998; Capelle 2004.  Online: open journal.  #  Rp.  PJ.  
1999 - Newspaper article - "Management Gaps Can Prove Lethal," The Globe and Mail, Toronto, ON, Canada, Nov. 15.  An interview of Ron Capelle by a staff writer on requisite organization design and the danger of gaps left in the hierarchical structure.  "Compression is a waste of money.  Gaps, on the other hand, can kill you."  Capelle cited Nick Leeson, the rogue trader at Barings Bank, who bankrupted the organization.  Nearly half of all manager-employee relationships are sub-optimal.  D.  Pop.  
2001 - Capelle, Ronald G., 2001, "Insurers of all sizes can benefit from the simple principle of organizing their operations according to employee skills and abilities," Canadian Insurance, Statistical 2001, Stone & Cox, Toronto, ON., Can., May, 106(5):41-49.  [In section: By Design]  Compression occurs in 26% of manager-direct report relationships.  Organization design is a powerful method for executives and managers to improve performance, productivity—and profits.  [Ceased pub. 2010.]  NYPL SIBL  JBM 94-1091  v. 106 
2004 - Project article - Four Seasons Hotels: Individual Weakness and Organization Design - A project supported by Capelle Associates\
2005 - Conference plenary presentation - Management tools so good, I've used them successfully in three different Bank of Montreal businesses featuring Robert Pearce, April Taggart, Anne Stephen & Ronald Capelle (The GO Society was unable to secure permission to use the video)
2005 - Concurrent session - How well does this stuff really work? Research on Benefits of RO Implementation.  Ron Capelle shares how we can move forward with our future RO research and teaching agendas.
- Ronald Capelle
2007 - Brief project description - Redesigning a Global Organization to Deal with Increasing Complexity: The International Federation of Red Cross and Red Crescent Societies
2007 - Brief project description - Organization alignment: Four years at Royal Ottawa Health Care Group
2007 - Brief project description - Organization Assessment and Redesign at Canadian Dental Association
2012 - Pre-conference workshop - Research in the Broader Context
2012 - Plenary conference presentation - Peter Edwards, VP HR for CP Rail - a project supported by Ron Capelle in 2012.
2014 - Video & slides - Improving the Organization Performance by Optimizing Organization Design:  A keynote presentation to the 2014 GO World Conference in NYC by Ron Capelle
2014 - Book - Optimizing Organization Design:  A Proven Approach to Enhance Financial Performance, Customer Satisfaction and Employee Engagement
2014 - Pre-conference Clinic - Organization Design - Ron was a membrer of the clinic staff.  Videos are available for a fee in the form of a professional development e-learning course
Ron and his colleagues have developed the Optimizing Organization Design® approach. This approach is based on over 100 large-scale projects and 24 research studies that they have conducted over the past 25 years. The research and client experience shows that this approach leads to better employee satisfaction, better customer satisfaction and better financial performance.
Ron has written Optimizing Organization Design: A Proven Approach to Enhance Financial Performance, Customer Satisfaction and Employee Engagement (San Francisco, Jossey-Bass, 2013). This book includes a description of the approach; insightful comments from over 30 executives on their success in using this approach; 23 previously unpublished research studies; and four case studies.
Ron has successfully completed many very complex projects, including improving the operations of an organization in over 60 countries.  He has consulted with virtually all types of organizations in the private sector, non-profit sector and the government sector. He has supported global clients with operations in North America, South America, Europe, Asia, and Africa.
As well as consulting, Ron has completed extensive research into organization design and uses the data to offer clients a customized, proven approach to strategic organization design.  This includes benchmarking databases with over 59,000 manager – direct-report relationships and over 13,000 employee satisfaction questionnaire responses. 
Contact information:
Website: https://www.capelleassociates.com/
Email:  [email protected]
Telephone:  +1-416-236-3044
Degrees and certifications
Ph.D. - York University, Toronto, Ontario, Canada
CMC - Certified Management Consultant
CODC - Certified Organization Development Consultant
CPsych - Registered Psychologist
CHRP - Certified Human Resources Professional

The academic requirements for the Directors Education Program at the University of Toronto Rotman School of Management and ICD Corporate Governance College
GO Society Roles
Founding member of the Global Organization Design Society and a member of the Toronto Legacy Group