Resources fo human resources professionals
Sabrena Mayhan
Former VP Human Resources
Novus International

Rich Morgan
Former VP Human Resources
Canadian Tire Acceptance 

 

Charlotte Bygrave
Former VP Human Resources 
Roche Canada 

 

Maurice Dutrisac
Former VP Human Resources
Inglis Appliance Company

Rick Brown
Former VP Human Resources
CIBC Card Division

 
Yves Ouellet
Former VP Human Resources
Tembec
 

Mike Foutch
Director of Human Resources
First National Bank

 

Cyndy Donato
VP
Chief People Officer
Novus International

 
Patrick Schmidt
VP Human Resources
Graham Group Ltd.
 

Anne Stephen
VP Human Resources
Torex Gold

 
John Hofmeister
Former Senior VP Human Resources
Royal Dutch Shell
 
Jack Brady
Former VP Human Resources
CRA Ltd. 
 
Jack Fallow
Director of Human Resources
British Gas 
 
Robert Anderson
Director, Human Resources and
Organisational Effectiveness
Yarra Trams
 
 
Index
Video Overviews: the Impact of Requisite Organization Concepts
Requisite Organization: The CEO's Perspective
A 9-minute bilingual video highlighting CEO experience with RO
Requisite Organization: The VPHR's Perspective
A 7-minute bilingual video highlighting VPHR experiences
---
Video Interviews with VPHRs with Requisite Organization Experience
Sabrena Hamilton
Global VPHR Novus International Inc, 2009.
Rich Morgan
Partner, CORE International Inc.
Charlotte Bygrave
Principal Bygrave & Associates
Maurice Dutrisac
President MasterMind Solutions Inc.
Rick Brown
INSIGHT Consulting, Former VPCBIC, Card Division, 2009.
---
Video in Human Resources
Ken Shepard
President, GO Society
Presentation to FIDAGH and WFPMA, September 22, 2009
Ken Shepard was invited to address a special education session of the World Federation of People Management Associations (WFPMA) and Federación Interamericana de Asociaciones de Gestión Humana (FIDAGH) related to a major HR conference in Buenos Aires, September 22, 2009.
Maria Suero
Independent Consultant
Former Staffing Training and Development Manager, Acindar, Argentina, 2009 (Spanish)
Anne Stephen and Rich Morgan
Core International
---
Interviews with Various HR roles within Novus International, 2009
Robin Pokoik, Director of Human Resources
Maria Burt, Human Resources Manager
April Pore, Human Resources Manager
---
Case Studies
Bank of Montreal (BMO): Organization Design


Reality HR: April Taggart on Organization Design
April Taggart is Vice President of Human Resources for the Bank of Montreal's 17,000 employee-strong Personal and Commercial Client Group.
HR.com caught up with Ms. Taggart to learn more about the BMO development and implementation of a world-class organization design that draws heavily upon RO fundamentals and principles.
Four Seasons Hotels: Individual Weakness and Organization Design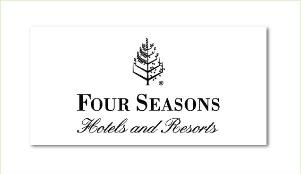 Reality HR: John Young on Individual Weakness and Organization DesignJohn Young is the recently retired Executive Vice President, Human Resources of the esteemed Four Seasons Hotels and Resorts.
HR.com interviewed Mr. Young about a fascinating case of trying to rescue a key, highly talented but troublesome manager, and the power of organization design in the process.
Positioning of the HR function to support strategic change
By Charlotte Bygrave, Herb Koplowitz and Ken Shepard
We want to attract good people, retain the better people and advance the best people
From Tata Group Media room, Interview with R. Gopalakrishnan by Christabelle Noronha
---
Recommended Reading Materials
The Rigour of Requisite Organization
An Introduction to Requisite Organization Written for Senior HR Managers. Ken Shepard, President of the GO Society
Published by the IRC at Queens University Kingston Canada
REQUISITE: The Theory, Structure & Organization -- Frequently Asked Questions
One of the best quick overviews of requisite organization - and most frequently downloaded from the GO web site.
The Long View of Leadership
One of the best general introductions to requisite organization from the business press.
Alexander Ross
Canadian Business
---
Major HR Professional Associations that have sponsored GO Society World Conferences: